Our History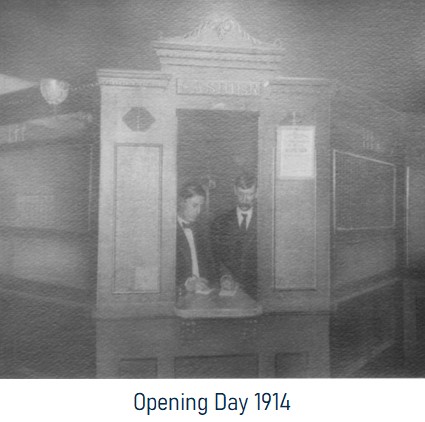 The Wayne County Bank came into existence the year America entered WWI in 1914. The story of the Wayne County Bank until 1962 was the story of James L. Morrow. "Mr. Jim" was the prime mover in the organization of the bank. He served as cashier for 48 years and was a guiding force until his death in 1962. Mr. Morrow, the son of D.N. and Emma Taylor Morrow, was a native Wayne Countian.
Along with Mr. Morrow the first officers of the bank were J.W.F. (Wiley) Roberson (then County Court Clerk), President; J.M. McWilliams, Vice President; and James H. Brewer, Assistant Cashier.
The original stockholders of record were J.D. Griggs, R.H. Sims, J.W. Gallien, Babe Gallien, J.W. Copeland, H.C. Sims, R.A. Haggard, Blanche Casteel, A.M. Shafner, T. H. Young, J.F. Walker, N.J. Lawson, Carrie E. Brewer, Francis Sims, J.F. Melson, Ed Parker, C.B. Griggs, J.W.F. Roberson, B.F. Clay, D.S. Davis, J.G. Griggs, J. McWilliams, Mal L. Haggard, D. N. Morrow, J.L. Morrow, O.W. Wilson, Wayne Copeland, W.L. Bell, J.E. Cole, Ben Martin, W.A. Lynn, E.V. Turman, W.W. Meredith, C.L. Norman, and T.J. Whitby.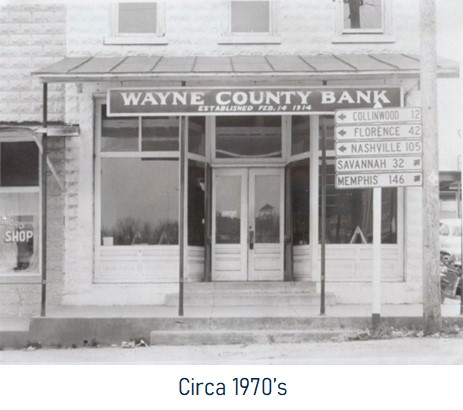 Originally capitalized at $15,000, a lot of money in those days, the bank, by December 1916 had grown to the point of having total assets of $42,881 with outstanding loans of some $19,000. The capital was increased to $30,000 in 1949, and total assets had reached $600,000. In 1969 the capitalization was increased to $60,000 and total assets had grown to $2,500,000. Growth has steadily increased over the years. By 1971 capital had increased to $100,000 and total assets were $6,894,000. By 1981 capital was $200,000 with total assets of $23,039,000. By 1984 assets exceeded $31,845,000. In December 1988 the bank's total assets were $40,392,000. In December 1994, assets were $70,506,000. As of June 2007, the bank's total assets were $191,074,000.
The Wayne County Bank weathered the great depression of the 30's and emerged in good shape. One depositor during the depression came by the bank every day or two and demanded the teller to get his deposit out and count it; then he would be satisfied.
The bank, at its inception in 1914, was located on the southwest corner of the public square in Waynesboro in a two-story masonry building purchased from R.M. Sims at a cost of $2,300 of which $800 of the original purchase was taken in stock. In 1969, with expansion of their physical facilities in mind, the bank purchased the former TVEC property, originally known as the old Huckaba property, located just off the square on Highway 64 West. Later in 1970 the adjoining Roy Morris property was acquired. Late in 1970 the new building was begun with completion taking place in May 1971, thus the move from the Public Square. This building was later renovated in 1986 with a two-story addition being made which more than doubled the floor space. In 2007, a new main office building was built directly behind the existing one. This would provide much needed space and accommodate the bank well into the future.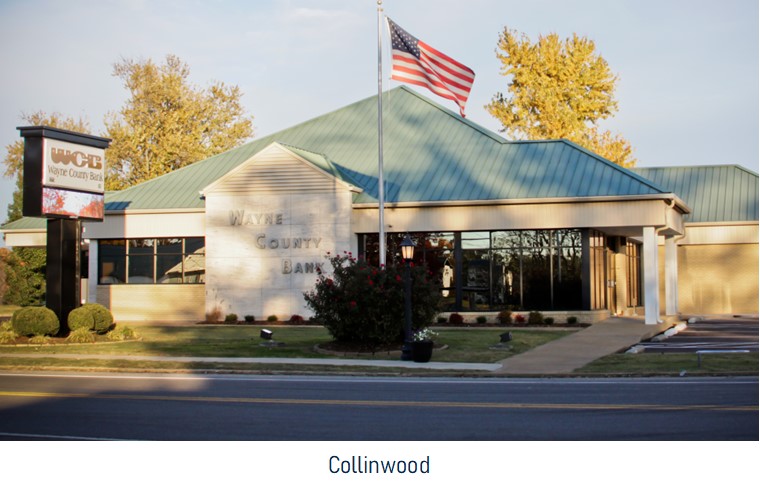 As construction of a branch in Collinwood began in 1974, a dream became a reality. The branch was opened in March 1975 with Larry Haggard as manager. This facility also had an expansion in 1990. In 1982 the directorship began to formulate the idea of a one-bank holding company, realizing that this would give greater opportunities for expansion for the stockholders. Thus, Wayne County Bankshares, Inc. was approved by regulatory officials in February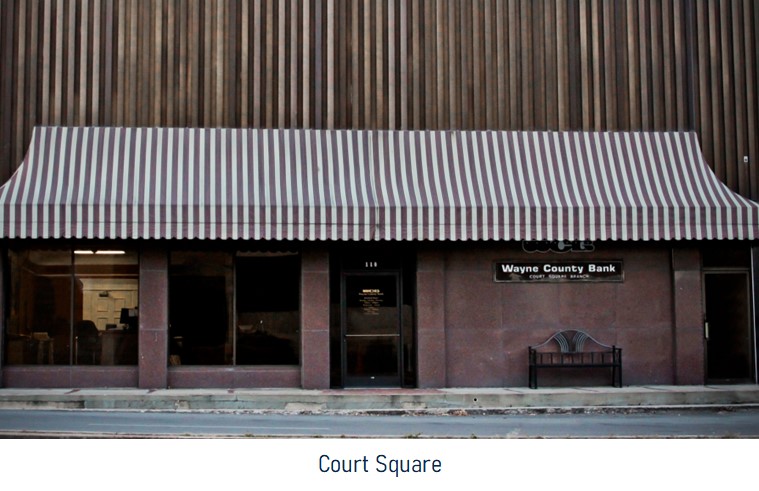 1983. In August 1991 the FDIC notified the bank's board of directors that the bank was the successful bidder to the Resolution Trust Corp. for First Federal Savings & Loan Association on the public square in Waynesboro. The acquisition documents were signed on Friday, August 7, 1991, and on Monday, August 12, 1991, the Court Square Branch of the Wayne County Bank came into existence, thereby creating three full-service facilities.
In October 1998, WCB opened two new branches in Wayne County. A full-service office was opened in Clifton and a drive-thru facility, called 64 Express, was opened on Hwy 64 West in Waynesboro.

Citizens Bank of Lewis County
In 2007, WCB opened its first branch outside of the county in Hohenwald, TN. Citizens Bank of Lewis County, A Branch of Wayne County Bank, is a full-service facility. Customers of Citizens Bank of Lewis County enjoy all of the same products and services as WCB customers and have full access to bank at any of our WCB branches.

Citizens Bank of Lawrence County
In 2022, WCB extended its family tree again, this time in Lawrenceburg, TN. Citizens Bank of Lawrence County, A Branch of Wayne County Bank, opened to great excitement that WCB could bring its century long history of excellent customer service and valuable products to the people of Lawrence County. This full-service facility was quickly followed by another grand opening of the Loretto branch in 2023, making the 8th facility to service WCB customers with all their banking needs.

Our Commitment to You
Wayne County Bank takes pride in still having the friendly personal touch that has been our hallmark when we began in 1914. Today, our tellers still know most of their customers on a first name basis, and the bank is stronger and more secure than ever. We pride ourselves on our personalized approach to community banking and our commitment to and deep roots in the communities that we serve.
Explore our site to learn more about our no-fee rewards checking, competitive-rate loans for personal and business needs, digital banking, and more. We are proud to serve you and deeply appreciate your business.